Created by Andreas Riedmüller, 0 named parts, 1 child shapes
Use shift + scroll to zoom
Unlike a sphere, an Ellipsoid has three different axes, with each axis having a different length. You can set these axis with RadiusX, RadiusY and RadiusZ. Segments specifies the number of segments per full rotation.

The Ellipsoid is a symmetrical shape found in nature in various forms and sizes, with excellent structural properties that make it a versatile choice for many engineering and design applications.

Its unique geometry allows it to be used for architectural designs, manufacturing molds, and decorative elements in art installations.
Forks
0 named, 0 children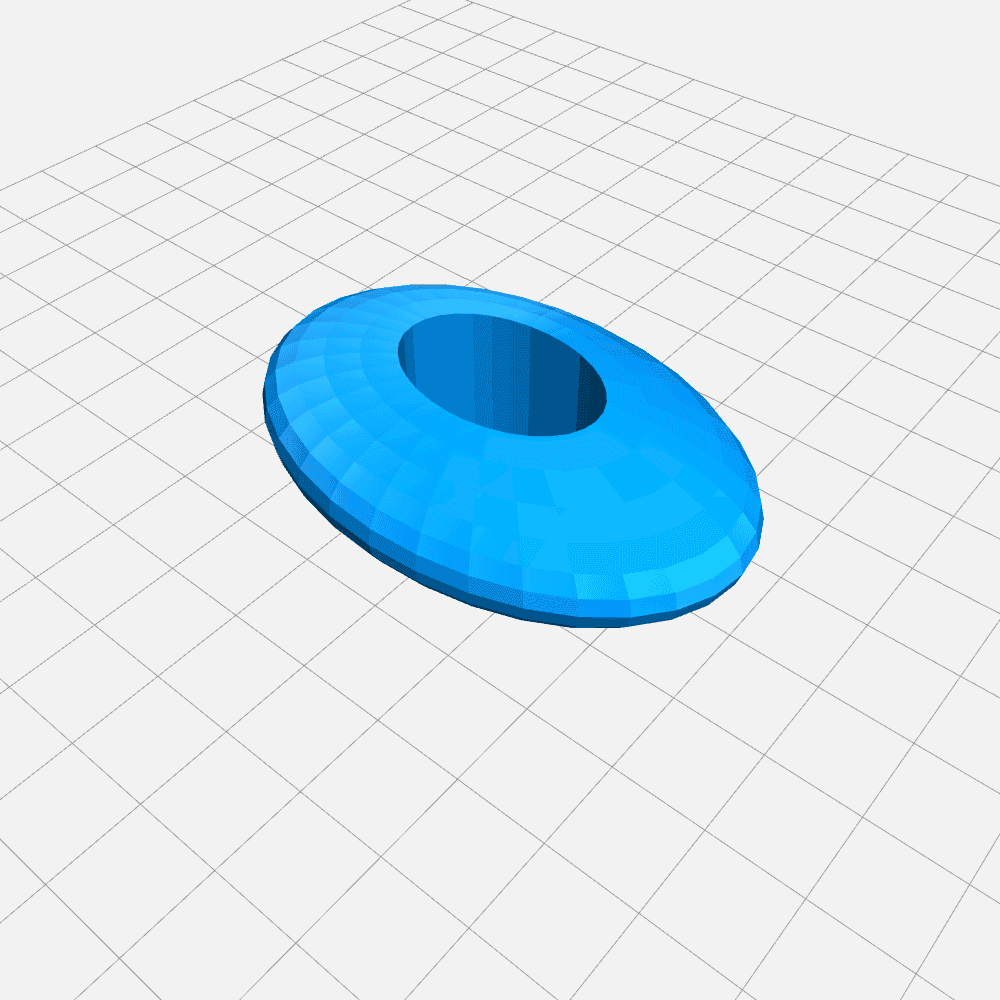 Created by Andreas Riedmüller